Monthly Updates
Once you have downloaded the new update file, all updates are now uploaded to UBIC from the Utilities Monthly Update feature. Choose the update, General Paperbacks, Series Paperbacks, etc.
Click Load Update to add update to database
If you are not sure an update has been uploaded, click View Monthly Update History. This displays the updates previously uploaded, the date uploaded, and the quantity uploaded.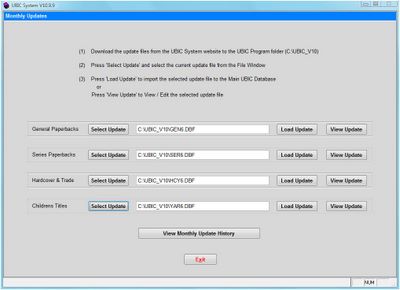 View Update - Click on View Update to view records on the update before uploading. Information can be edited before uploading to the database.