Orders & Returns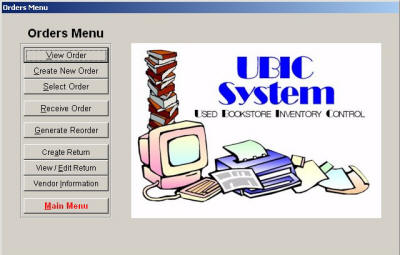 Orders Menu
New books have become a good "sideline" in the used book store. UBIC keeps track of orders and backorders as well as new books in, out, and returned.
Key Benefits
Export to electronic ordering programs (better discounts)
Review previous sales history (better sell through)
Order only as much as necessary
Generate reorders based on new book sales
Efficient new book returns
Store vendor information
Create New Order
Set up orders for multiple vendors.
Order Book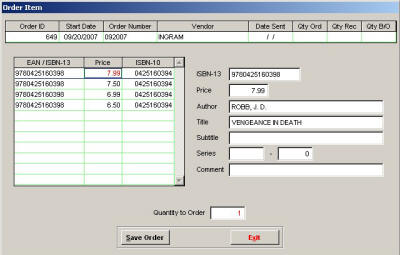 Select book and quantity to order
Select book and quantity to order
View Order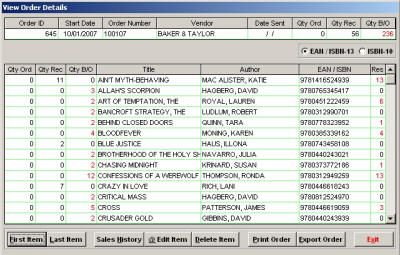 View details of order before sending. Items are in alphabetical order by title. Books on reserve are listed in "red."
Receive Order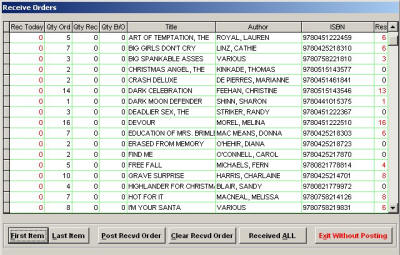 Fill in quantities received. Records updated when posted.
Generate Reorders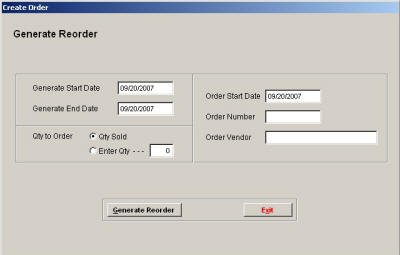 Generate reorders - modify as necessary
Returns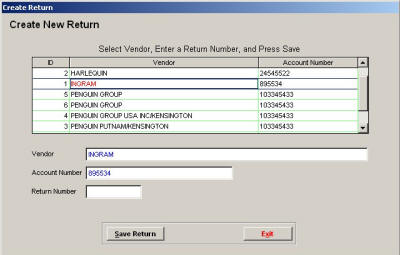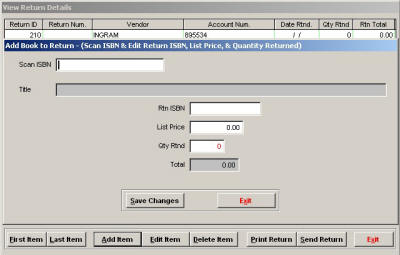 Simply scan and enter the quantity of the titles you wish to return
Vendors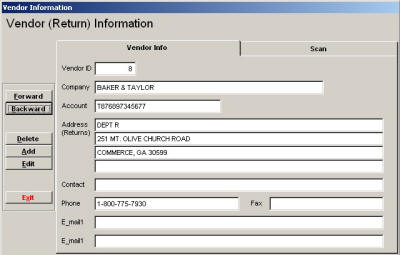 Enter your vendor information